Recruitment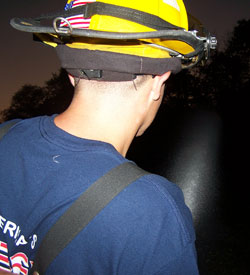 Thank you for considering applying to the Bridgeville Volunteer Fire Company, Inc. (BVFC) for membership. The BVFC proudly serves the community's Fire, Rescue, and EMS needs. Over the course of the year the members of the BVFC respond to 300 fire calls and over 800 EMS calls. Our members also participate in various fundraising events and special events throughout the year, and hold monthly meetings and training events regularly. The BVFC makes a considerable investment in new member's alerting equipment, protective equipment, and training; and during a typical year our members are expected to perform many duties in addition to providing emergency services.
We encourage you to consider:
Active membership is generally considered making 30% of the fire calls or more in a given year.

There are minimum training requirements for riding emergency apparatus and performing fire and rescue duties. During the first two years of joining the company new members are required to complete a number of Fire School classes to fulfill their training requirements. This will be a commitment of some weekends in the spring and fall; if one class is missed many times it is 6 months before it can be made up.

Meetings and training are typically held on Monday nights; members are expected to attend regularly to provide input in the BVFC's direction as well as keeping current on training.

We hold various fundraisers throughout the year. All members are required to work these fundraisers.

Members are expected to help with the upkeep and maintenance of the station, fire equipment, and apparatus. This includes after alarms returning the apparatus back into service.

The BVFC interacts with the public on a daily basis and is an organization trusted by the community it serves; therefore, we have adopted a policy regarding criminal and driving records which is attached to the application package.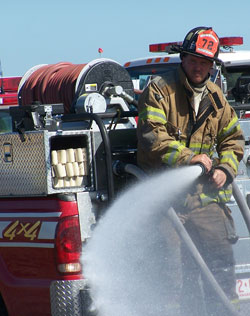 We hope you will consider joining our organization. While becoming a member of the fire service can sometimes be demanding, it is both rewarding and necessary for the community. New applicants join the over 60 members of the BVFC who never hesitate to respond to the community's emergencies.

For more information please use the form below, call 302-337-7272 and leave a message for the President or the Chief, or submit a letter requesting an application to:

Bridgeville Volunteer Fire Company
P.O. Box 728
Bridgeville, DE 19933.